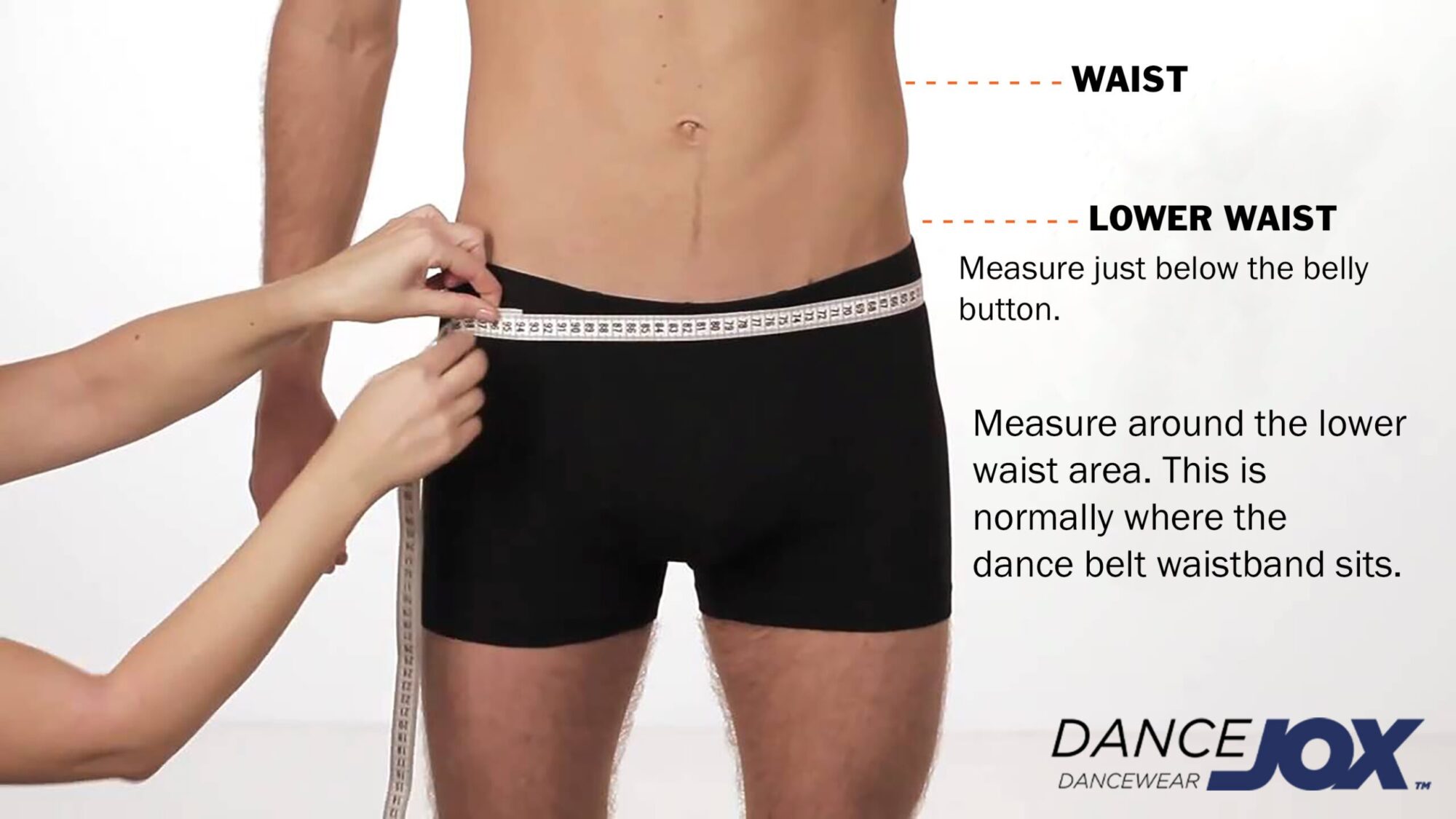 Size Small – Primarily for younger boys. This is a smaller dance belt, and we recommend it to ages 12-14 with smaller builds. So, this is the perfect first dance belt for the younger beginner boys who are required to wear tights.
What works best for you
For a regular snug fit, we suggest choosing the size that corresponds to your lower waist/hip measurement. If you prefer a looser fit, we recommend sizing up. However, we don't anticipate a significant difference in the fit. Sizing up may only help alleviate any unwanted tension.
We offer a 100% Satisfaction Guarantee and want to ensure you have the correct size. If you feel the need to exchange your product for a different size, we are happy to assist you. (see details).
Body type guide
Please note that our dance belt sizing is primarily based on the lower waist/hip measurement. The following measurements are an approximation to assist you in finding the correct size. Please use your best judgement when corresponding the illustration with your own body type.